Advanced Printing Technology
KBA Rapida 106 8-Color Perfector
The highlight of bopi's printing technology, this press prints up to 18,000 press sheets per hour. That's an astonishing 5 sheets per second! Quality isn't sacrificed for speed as on-press cameras read color bars and direct the press to automatically adjust ink density in real time. Automated plate loading and wash up features expedite set up and clean up.
One of a Kind Quality
Using high reactive UV (HRUV) inks, the press achieves brighter and bolder colors regardless of stubstrate, including plastic/synthetics and the UV curing process speeds work along to bopi's full-service finishing operations.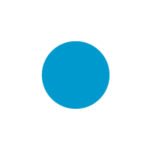 HP Indigo 5600
Digital Press
For jobs requiring unique information printed on each page (Variable Data Printing or VDP) or small jobs without sacrificing quality. Uses CMYK liquid ink instead of toner found on most digital devices, Indigo output rivals that of conventional offset presses. Handles a variety of substrates and thicknesses up to 18 point.
Kodak Magnus Q800
Platesetter
The Kodak Magnus Q800 Platesetter creates high-quality aluminum printing plates with reduced power consumption. Plates can be produced at a rate of 62 per hour. Equipped with SQUAREspot imaging technology, this platesetter automatically compensates for temperature-related plate expansion, maintaining color consistency throughout the job and eliminating variability. Plates printed on the Magnus Q800 are compatible with the KBA Rapida 106, and utilized for long-run printing projects.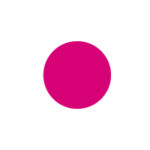 MBO Knife & Buckle Folders
The MBO Knife Folder and MBO Buckle Folders add flexibility to bopi's line to fit customer's needs. Both types of folders provide unique folds to accomplish the right fold depending on the project. Buckle folders can fold items up to 30in and can achieve a complicated seven-panel accordion fold.

Die Cutting Machines
bopi has two Heidelberg cylinder die cutting machines that aid in creating unique pocket folders. Using these machines, bopi delivers four million pocket folders to customers each year.
Heidelberg Stitchmaster
Saddle Stitcher
The Heidelberg Stitchmaster is a high-volume six-pocket saddle wire stitcher. The stitcher is equipped with cameras in each pocket, ensuring quality control. If pages are missing, the stitcher alerts the operator and stitching is stopped until corrections are made.
Perfecta 132 Premium Line
High-Speed Cutter
The Perfecta 132 is a high-speed computer-controlled cutting system. It can handle a high volume of cuts automatically and can cut papers, board, films, foils, and other intricate materials and types of paper.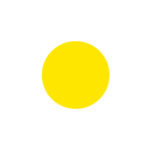 Buhrs BB300
Envelope Inserter
The unique Buhrs BB300 Envelope Inserter places separate documents in envelopes up to 10 x 13". It is capable of inserting up to eight items.
MCS Think Ink
Variable Printing
The MCS Think Ink uses a 4 ¼" print head for printing variable data in black ink. It also includes a 2" print head for variable printing in color.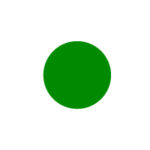 More Technology and Tools
Kluge Omnifold 3000
Kugler Automatic Paper Punch
Renz Automatic 360 Wire Book Binding Machine
RIMA-SYSTEM Stacker
Ryobi 3302M Two-Color Offset Press
Water Sealers/Tabbers
Wohlenberg MCS-2 TV Guillotine Cutter